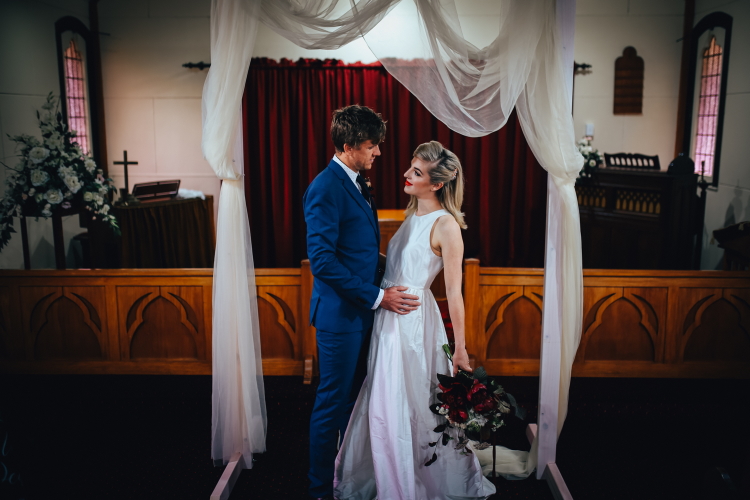 Popular venue for weddings and functions
Chapel
Our beautiful colonial chapel is a very popular venue for weddings, naming ceremonies and funerals. The chapel was the old Matamata Methodist Church, built in 1914 on Broadway (Matamata's main street). It was moved here in 1978 and retained its charm and beauty. Set in picturesque gardens, surrounded by local history, this is an ideal venue for any special event. Please note that the chapel is very popular, so bookings are essential. Please contact us to discuss your requirements and make a booking.
Functions and photography
Our stunning gardens and lovely trees also make an ideal outdoor venue for a special occasion. Whether you want a picnic or a function, our grounds are ideal. Bookings are essential. The gardens are also a popular spot for family portraits or wedding photos (even if the wedding isn't being held on site). Bookings are essential. Simply contact us to arrange your function or photo session.
Birthday parties
Looking for a fun children's birthday party idea? Arrange a party at Firth Tower. Our grounds are perfect for a birthday picnic or the function room is available with lots of space for the kids to run around and play. We offer a range of Victorian outdoor activities and games for children, ensuring your party will not only be loads of fun but something different and educational for the kids. Contact us to arrange a birthday party.
Function room
The Heritage Centre. A small reception, meeting or function room for up to 35 guests seated at tables, or 50 in lecture style. This room also includes a mini kitchenette for tea/coffee. Contact us to book or to discuss your requirements.